Welcome to Benson Park Pecans
The Freshest, Tastiest
Pecans You'll Ever Have
At Benson Park Pecans, we've been providing our customers fresh, locally grown pecans since 2005. We offer a wide variety of products, from pecan oil and paper shell pecans to pecan halves and pieces, candied pecans, and seasonal tins filled with tasty treats like chocolate amaretto, creamy white, and praline pecans.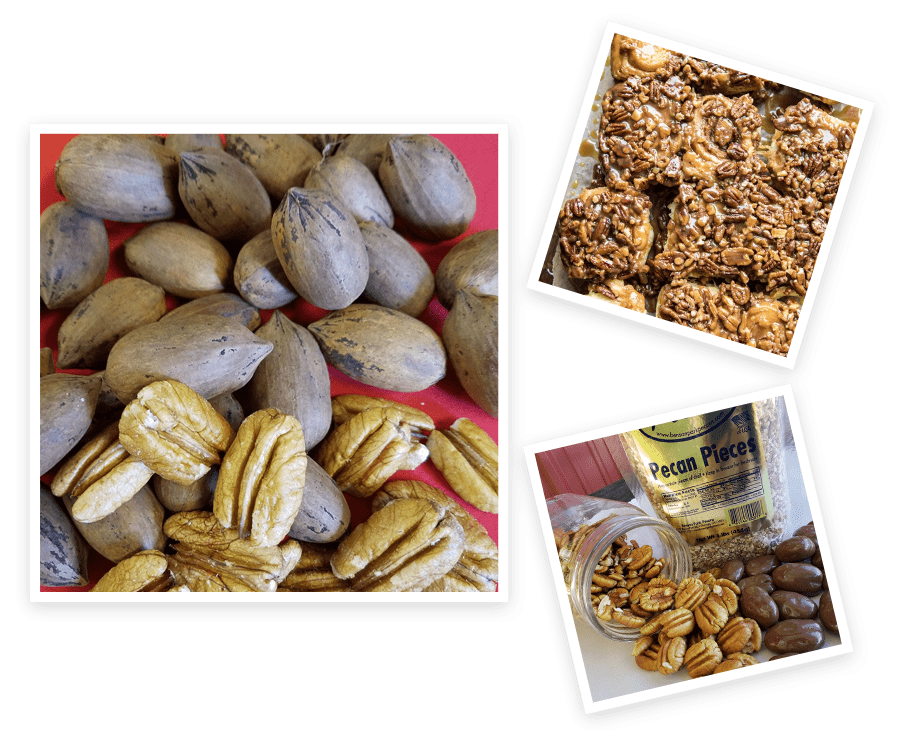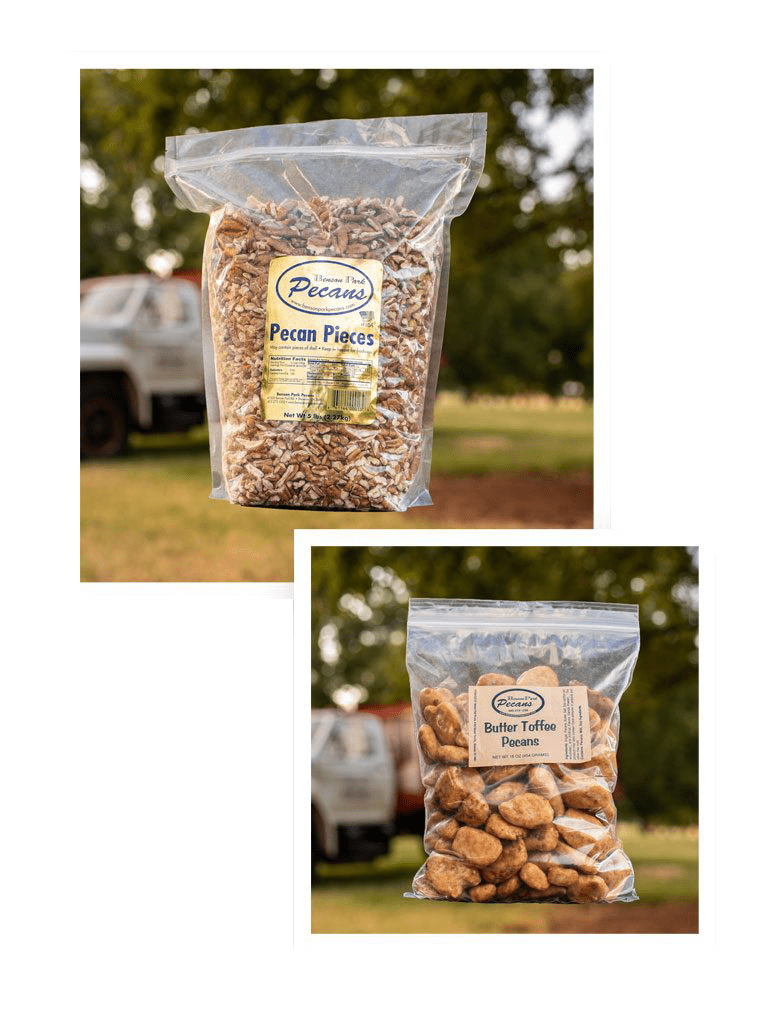 Welcome to
Benson Park Pecans

We will help you find your new favorite snack or treat and share some of our favorite pecan-themed recipes you can try at home—just be sure to bring some to us to share! Don't just take our word for it; try some of our pecans for yourself! Whether you visit us in-store or shop with us online, we have everything you need to fulfill your pecan needs.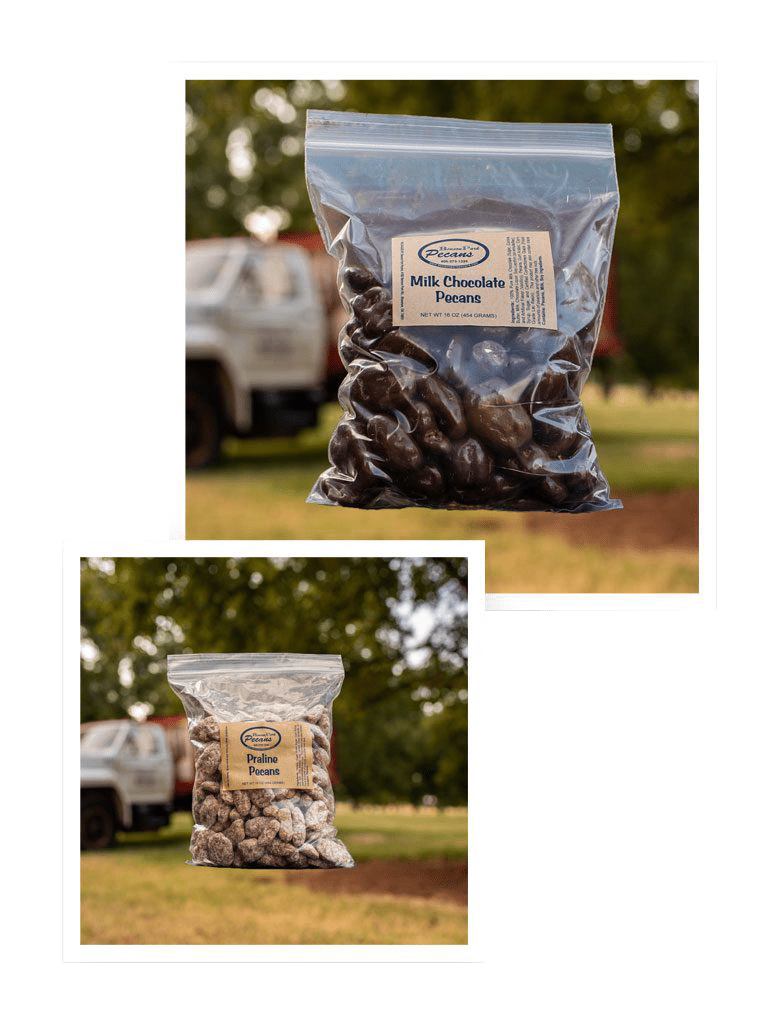 Who We Are
We've always had a love for all things pecan, inspiring us to share our passion with others by opening Benson Park Pecans in 2005. When we first started, we fell in love with the Shawnee community and enjoyed creating lasting relationships with our customers. Thanks to all of the support we've received, we've been able to grow our business, offering more of the great products our customers love.
Today, we own 100 acres of pecan trees, allowing us to continue our primary mission of providing the best quality pecans. While we may call Shawnee home, we are proud to be able to offer our pecans to customers all across the United States.
With technological advancements over the years, we have been able to continuously improve our pecan production methods. Our lives are dedicated to our business, but as they say, if you enjoy what you do, it's not work; Benson Park Pecans is our passion.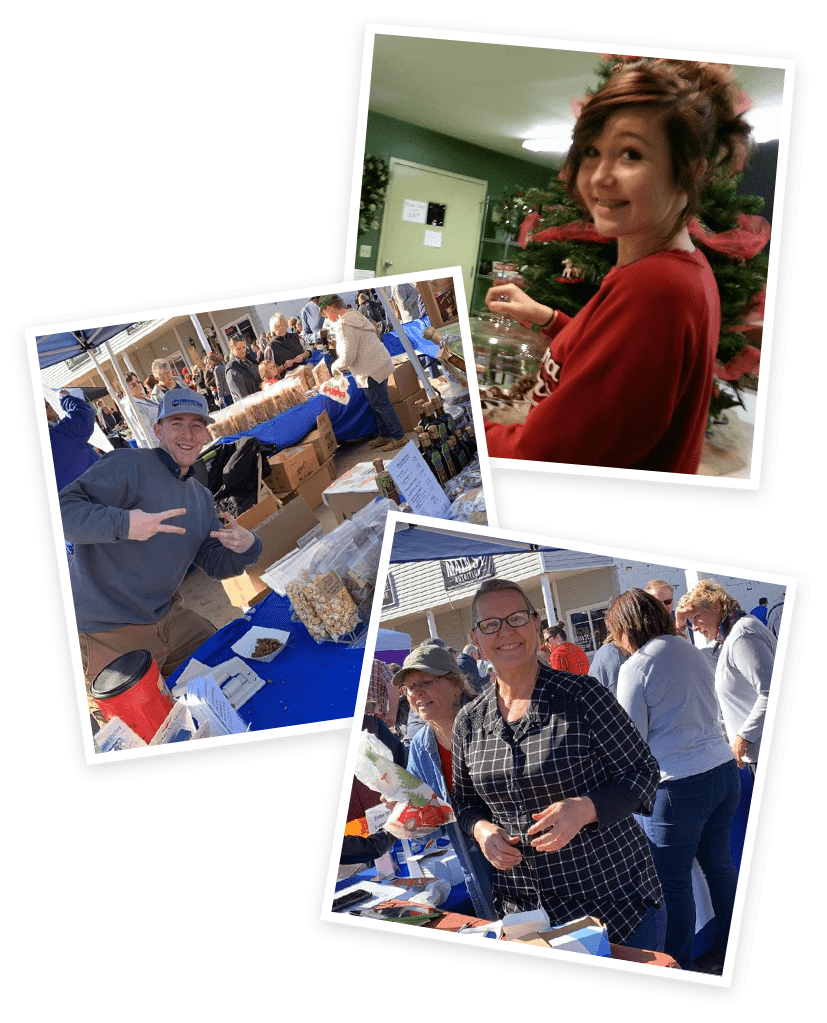 Where to buy
Benson Park Pecans
If you live in the Shawnee, OK area, you can purchase our pecans and products by call 405-275-1235. We also provide stock to other locations like The Farmer's Daughter Market.